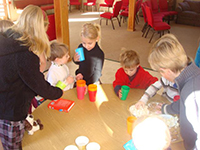 Church School
After the opening portion of Sunday worship, children are dismissed to church school which is conducted downstairs. Our church school is conducted by Mrs. Maureen Reese (see staff profile) using various age-appropriate materials that emphasize biblical themes of compassion and wholeness. The program typically involves a brief lesson followed by a game or craft and a snack time. When several smaller children (toddlers) are present, volunteers provide a separate program for them.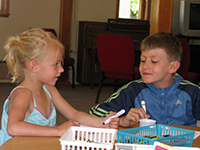 Vacation Bible School
In 2010 our church conducted its first summer Vacation Bible School in many years. We hope to grow our VBS program over the coming years and offer the children and families of our community opportunities to mature in their emotional, social, and spiritual dimensions.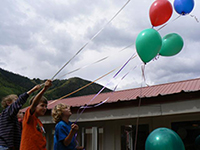 Contemplative Youth Ministry
A core of adults volunteers are developing a program in Contemplative Youth Ministry following a design created by the Youth Ministry and Spirituality Project at San Francisco Theological Seminary. The focus of the program will be to accompany youth on their spiritual journey.